"Brace" Yourself for an Amazing Smile"
We strive to make your orthodontic experience as memorable and rewarding as possible by providing advanced treatments with top quality care in a comfortable and fun environment.  Our practice has a trusted tradition of providing clinical excellence to create beautiful, confident smiles.
Dr. Johnson along with Dr. Martin C. Avey, Dr. Alexandra D. Best and Dr. Neal Patel believe in building positive relationships with our patients.  They want to get to know you and your family and take the time to learn about the things most important to you.  Each smile our Doctors help to create is as unique as the person it belongs to.
OUR EXPERIENCE!
With over 30 years of combined orthodontic team experience, our team is equipped to provide you with the best smile possible in a timely manner.  We are the EXCLUSIVE provider in the area of the Damon Smile System Braces.  This system requires a minimum of at least 2 years of experience with its technology in order to fully implement the powerful benefits the Damon Smile System provides. Our Doctors have treated hundreds of patients together with this system.  You can rest assured that you will benefit from the POWER this system will provide for you!
Also, if you are interested in Invisalign treatment, you have come to the right place!  Our practice is a provider of both Invisalign and Invisalign Teen in our area.
Chad Johnson Orthodontics offers a variety of orthodontic solutions, customized to fit your individual orthodontic needs including Damon® Smile System, Invisalign®, and Invisalign Teen™. For new patients, we are also pleased to offer a complimentary orthodontic consultation, so you can learn about which treatment option will work best for you.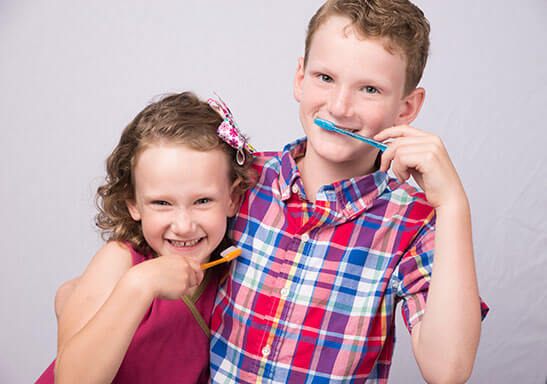 What a neat, kid-friendly environment! The staff is very helpful, genuinely happy to be there, and happy to see us. Dr. Johnson is great at explaining what he is doing, what needs to be done in the future, and seems to have a genuine care and concern for his patients. Overall, we have had a very pleasant experience and would recommend them to anyone!
RESULTS!
Our mission at Chad Johnson Orthodontics is to provide you with the highest quality of orthodontic treatment possible in a fun & friendly environment.  The systematic approach we have to treating our patients makes this possible for Dr. Johnson & Dr. Avey to do in a seamless manner. This is because of the technology that we use in our office and the ability we have to create broad, wide smiles which are esthetically pleasing.
OUR PURSUIT OF EXCELLENCE!
We believe that excellence is not an end point, but something one should strive for on a daily basis. Dr. Johnson along with Dr. Martin C. Avey, Dr. Alexandra D. Best and Dr. Neal Patel are always on the pursuit of excellence. Continuing education classes are something that orthodontists are required to complete in order to maintain their license. Our Doctors go above and beyond the minimum requirement to be board-certified.
AVAILABILTY!
We now have offices in Harrisburg, Concord and Blakeney/Charlotte, Our three convenient locations make it easy to find an appointment that works best with your schedule. We also offer before and after school appointments which make the accessibility to our office EASY! It's our goal to make the access to orthodontic treatment as EASY as possible!
THE EXPERIENCE!
We have gone above and beyond to make sure that your experience with our office is like no other!  We want your time with us to be fun, relaxing, and memorable. Most importantly, we pride ourselves in making the treatment process seemless.  From the moment you enter our office for your new patient exam to when your braces are removed….your experience will be seamless.  Here are some examples:  We verify and file your insurance as a courtesy, we provide you with flexible payment options that fit your budget, we have e-mail and text reminders, we go above and beyond to find appointment times that work for you, we explain the treatment process from beginning to end, and we coordinate and work as a team with your dentist.  We do everything that we possibly can to make your experience like no other!
Schedule your next appointment with Chad Johnson Orthodontics!
We'd love to get to know you and your smile!  We invite you to schedule a consultation at one of our convenient practice locations. Come EXPERIENCE what everyone else is talking about!  We look forward to meeting you soon!
Don't Be Shy. Get In Touch.
The first step toward achieving a beautiful, healthy smile is to schedule an appointment.