Orthodontic treatment used to correct severe cases that include bad bites, jawbone abnormalities, and malocclusion.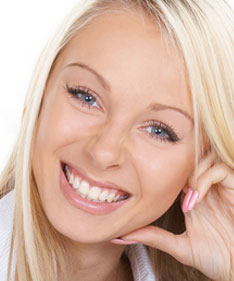 Most orthodontic problems can be fixed with the use of appliances alone. However, this is not always the case. Sometimes an orthodontic problem will be so severe that the only way to correct it is through surgery. This is called orthognathic surgery, but is more commonly known as surgical orthodontics.
Oral and maxillofacial surgery is among the nine dental specialties that those who have successfully completed dental school can choose to train in; orthodontics is another. This specialty focuses on treating complex cases involving irregularities of the mouth, jaw, face, and skull. When it is determined that surgery is needed, the orthodontist and surgeon work together on treatment.
When Is Surgical Orthodontics Needed?
Surgical orthodontics is required when the problem at hand cannot be fully corrected using appliances alone. In some cases, it can be avoided if the problems are caught in childhood, but if not, surgery is a must. However, the procedure must wait until the jaw bone is done growing—around 16 for females and 18 for males. After surgery, braces will be used to help the teeth align as well as the jaw now will.
How Does Surgical Orthodontics Work?
The exact methods used in surgery are tailored to the needs of the patient. However, it will be performed by a specially trained surgeon and it will take place in a hospital. The timeline for the surgery will vary, with some being as little as an hour with others taking several. After surgery, there is a rest period of about two weeks. Once the jaw heals, the patient comes to their orthodontist to begin fine-tuning their bite.
Is Surgical Orthodontics Risky?
All surgery comes with risks. However, surgical orthodontics is not riskier than any other type of surgery. The practice is not new and there is little to worry about. However, if you have concerns, voice them to us. We want you to feel comfortable going into your procedure.
Why Should I Consider Surgical Orthodontics?
Surgical orthodontics is not recommended unless it is needed. For a doctor to suggest it, there must be a problem that is significant enough to negatively impact the health and wellbeing of the patient. Through surgery, you can achieve a healthy bite and a more attractive smile.
To learn more, contact our office.
Don't Be Shy. Get In Touch.
The first step toward achieving a beautiful, healthy smile is to schedule an appointment.